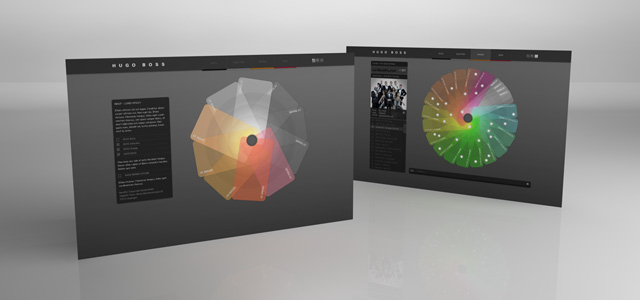 HUGO BOSS Sound Manual
The Sound Manual aims to define the musical direction of the HUGO BOSS brand universe. It is a musical compass for the use of music at the PoS of the individual brands BOSS Black, BOSS Selection, BOSS Orange and HUGO. As a guideline, it will apply to all relevant departments at HUGO BOSS, agencies, licensees and business partners and is intended exclusively for internal company use.
The sound manual's main element is an application which clarifies the individual music profiles of BOSS Black, BOSS Orange, BOSS Selection and HUGO in written form, acoustically and interactively. A wide range of editorial content, bands and artists have been realized.
Client: HUGO BOSS
Agency: HearDis!
Task: Concept, Art- & Creative Direction, Design

More about PANDA